by Diane - September 26th, 2010.
Filed under:
Accessories
. Tagged as:
squewers
.
You can make all sorts of tasty treats so much easier if you have squewers for your barbeque. If you have wooden ones then they're generally finer and easier to thread smaller things on. Pre-soak wooden squewers in water so they don't burn on the barbeque!
You can prepare squewered food in advance and leave it in trays or bags in the fridge until it's time to bring it out.
You can thread chunks of marinaded meat, halloumi cheese, vegetables, tofu, fish, prawns - almost anything on squewers and have a really great barbeque.
If you make a mixed squewer make sure everything will be cooked at the same time. Cook until the meat is done! Don't put the cooked squewers back near the raw ones. Some people will like to have the squewered food pulled off and put onto a plate and some are happy to hold the squewer stick and eat from that. For children you're probably best playing safe and taking the food off and putting on a plate for them.
Brush veg with flavoured oil to make it more exciting!
Small pieces of chicken done in a tikka sauce are lovely when you put them on a squewer and barbeque them!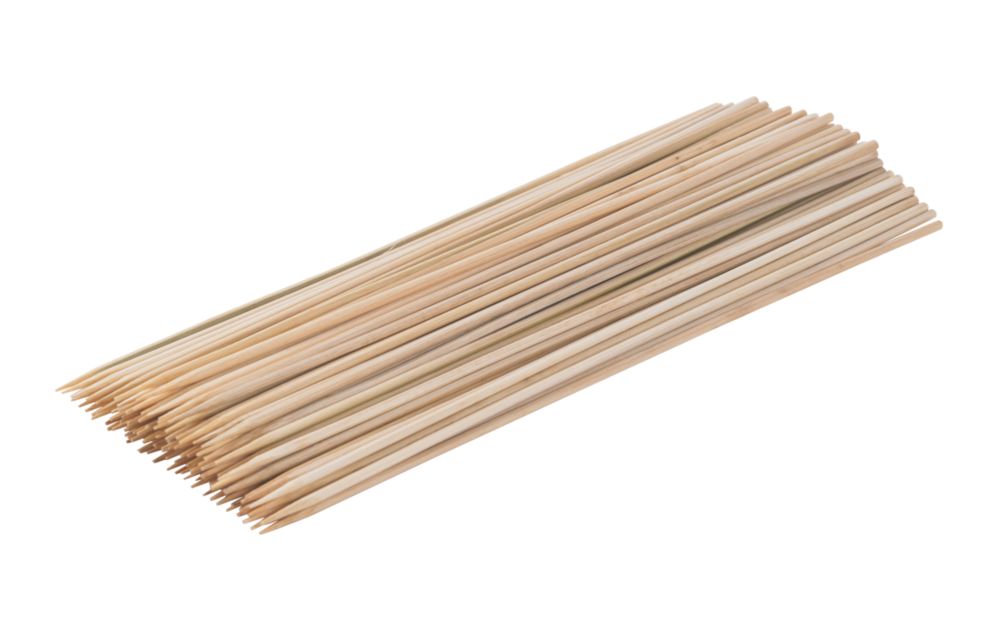 B&Q 100 Piece Bamboo Skewers
£0.48
Natural bamboo. For Use When Barbecuing